vRealize Orchestrator - Creating your first workflow
What is vRealize Orchestrator?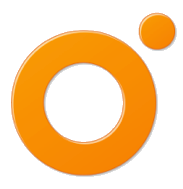 VMware vRealize Orchestrator (vRO) is a a (mostly) GUI based application which can help you automate and orchestrate a wide range of tasks. Originally an application called Dunes Virtual Services Orchestrator, the company Dunes Technologies was purchased by VMware in 2007. Something of a hidden-gem, vRealize Orchestrator has since been included as part of vSphere and/or vRealize Automation entitlements.
As it's interface is a little different to most other VMware products, it can be a little intimidating. Also, as with other automation solutions, VMware also have a tough job selling it ("What can I do with it?" … "Well, anything"). As such a lot of Administrators might be aware of it, but have probably been considering getting around to looking at it "some day".
How can vRO help you?
vRO is an automation and Orchestration solution. You write Workflows which can then be executed. There are a number of pre-canned workflows which can be dragged-and dropped onto a new workflow to execute in sequence. Workflows can have multiple inputs, and you can make some reasonably presentable and simple to use forms.
From simple tasks ("Snapshot a machine") to more complex, layered solutions with a number of external dependencies. Being VMware, it excels at managing vSphere machines, but it also provides a number of other integrations.
What can I automate with vRealize Orchestrator?
Out of the box vRO offers functionality to integrate with a number of VMware Products (vSphere, vRealize Automation, NSX) as well as Active Directory. There are also a number of plugins available for other vendor's products (such as F5 and InfoBlox).
If you can't find a plugin for your exact requirements, RO also has the ability to execute PowerShell and SSH on hosts, as well as making SOAP/REST calls to anything with an API.
Assumptions
I'm going to assume you've got as far as having a working vRO server, and you can get logged-in.
Your first workflow
Using the drop-down to the right of the VMware vRealize Orchestrator logo, switch to Design view
Let's create a folder for your new work. In the left-panel, right-click on the top element (yourname @ your server), and select New Folder. Give it a name, and click OK.
Now we'll create a workflow inside that folder. Right-click the folder and select New Workflow. Call it Hello World, and click Ok.
The workflow will now be opened for editing. On the General tab. you can see (among some other things) the Name and Description
Select the Schema tab. You should see a Scriptable Task in the left pane (if not, search for it). Drag it from that window into the blue line between the green start arrow and the end target
Right-click the Scriptable Task, and select Edit
Select the Scripting pane, enter the following: System.log("Hello, world!");, click Close
Click Close
Click the green Run arrow above the editing panel
Run it after saving
Save and close
In the navigator, you'll see an execution under the workflow
Right-click and run, you'll see a new exection
Adding inputs
Right click your workflow and click Duplicate workflow.
Set New workflow name as Hello you. Workflow folder should already be set as the folder you created earlier. You can leave Copy Version History as Yes.
Right-click the new Hello you workflow it and selecting Edit
Select the Inputs tab
Add a paramater by clicking the yellow arrow, a new item should appear in the panel below
Click the default name arg_in_0 and change the name to name
Click the Schema tab again, right click on the Scriptable Task and select Edit
Switch to the In tab, and click the button Bind to workflow parameter / attribute. Check the box next to name.
Switch to the Scripting tab, update your script to the following: System.log("Hello " + name);. You'll see that name is in pink
Run the workflow by clicking on the Run button in the Schema view, you should see it output your name in the Logs pane.
Next steps
I'll add another post soon where you can get the workflow to do something more interesting/useful.